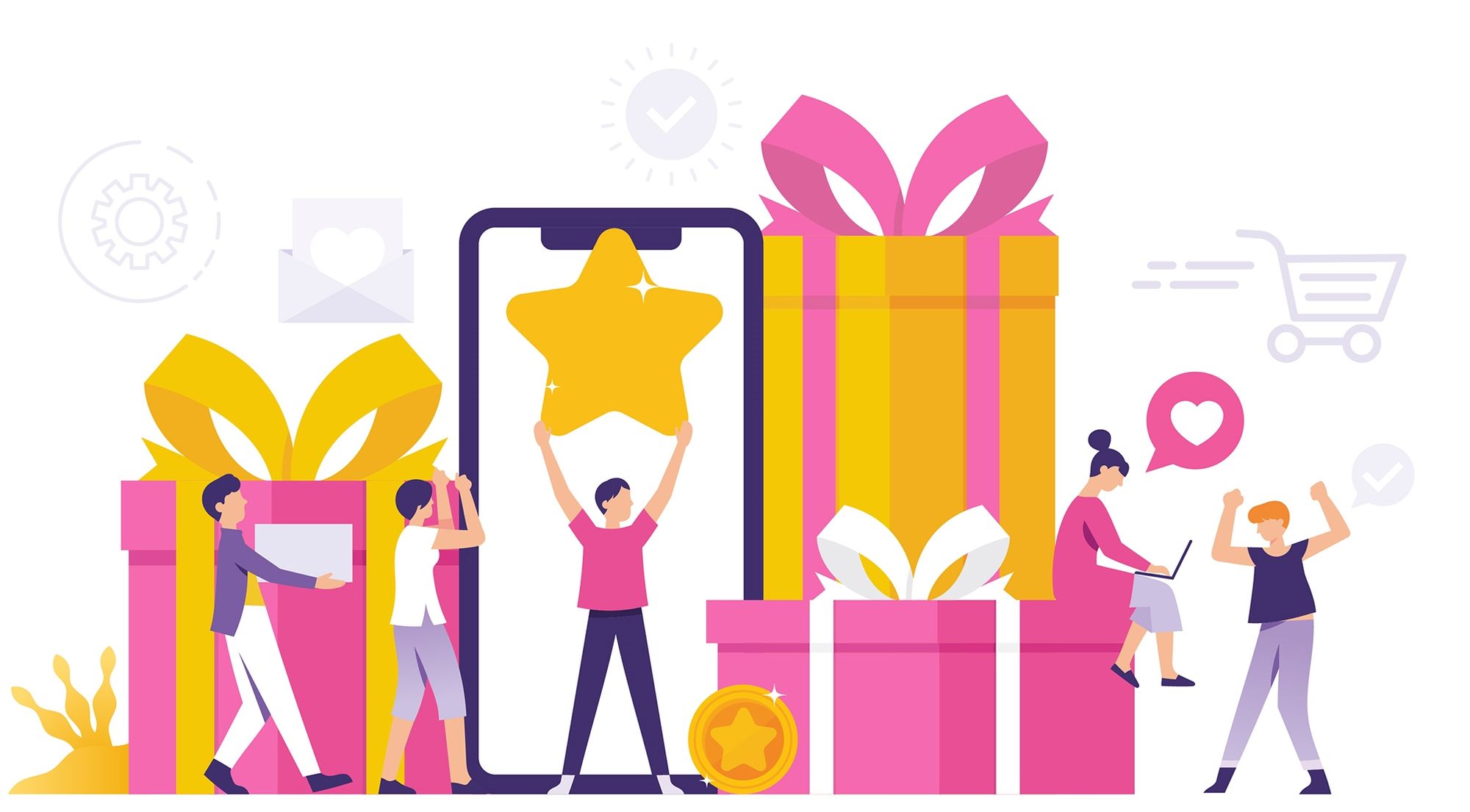 🎓 Definition
A loyalty program is a marketing strategy designed to encourage customers to continue to shop at or use the services of a business associated with the program. It is usually embodied by a system of Card, physical or digital, which enables Customers to both accumulate and redeem points – or any other internal currency – as they shop.
Over time, Loyalty Programs have evolved from a Points Bank positioning to a promotion factory as well as active Communities where several benefits and advantages  - involving 3rd and related parties - are offered to its members.
💡 The major ongoing trends in Loyalty Programs are:
Increase of the Customer Centric-Evolution
Review the Financial and Economic Models of Loyalty Programs
Presence in various eco-systems and marketplaces
Increased convergence with payments and Touch-Free
Data Security
Ever-evolving member expectations
🧪 Example of Loyalty Program
There are 4 Main types of Loyalty Program
Point programs.
Tiered programs
Value-based programs
Omnichannel loyalty programs
Examples of Loyalty programs
•   Point programs
Customers receive points as awards for joining its program and for all purchases after that. When customers rack up enough points, they can get free food or merchandise, among other rewards.
•  Tiered programs
The programs offer free sign-ups and encourage customers to continue purchasing from them. As customers make more purchases, they can move to higher tiers and gain more rewards over time.
•  Value-Based programs
With this program, a Retailer pledges to donate a portion of its proceeds to one or more charities, enabling customers to choose the charity that best aligns with their values which aims to facilitate deeper connections with customers.
•  Omnichannel programs
A holistic form of engagement, seamlessly engaging with customers across all marketing channels — offline, online, and mobile.

In omnichannel loyalty programs, customers have the ability to gain points from actions beyond making purchases. This includes taking surveys, rating products, or other activities organized by the Retailer. Retailers are able to use the vast amount of customer data collected across different sales channels to provide users with a more personalized experience. As all touchpoints are connected, customers are able to use exclusive offers stored on their mobile app to get special deals when shopping in-store.
❓What is used for
Loyalty programs can help marketing teams improve brand recognition and customer retention and boost sales. Each Retailer must know its customer base well enough to recognize which loyalty program best suits its audience and products.
Enhanced customer analytics
Loyalty programs can capture customers' purchasing habits and demographic information, like age and gender, which provides valuable insights into the Retailer's customer base. Those insights can help identify a marketing campaign's effectiveness so marketers can target customers appropriately to increase sales.
Increased product sales.
If organizations collect customers' contact information, they can send promotions to encourage repeat purchases or new product notifications.
Improved Retailer recognition and customer loyalty
Loyalty programs can increase Retailer recognition, as it can continuously reach out to and engage with its customer base. Customers who opt into the program get continuous exposure to the Retailer and reminders of products they use or might like. They can also receive discounts and product promotions that could discourage them from looking at competing retailers.