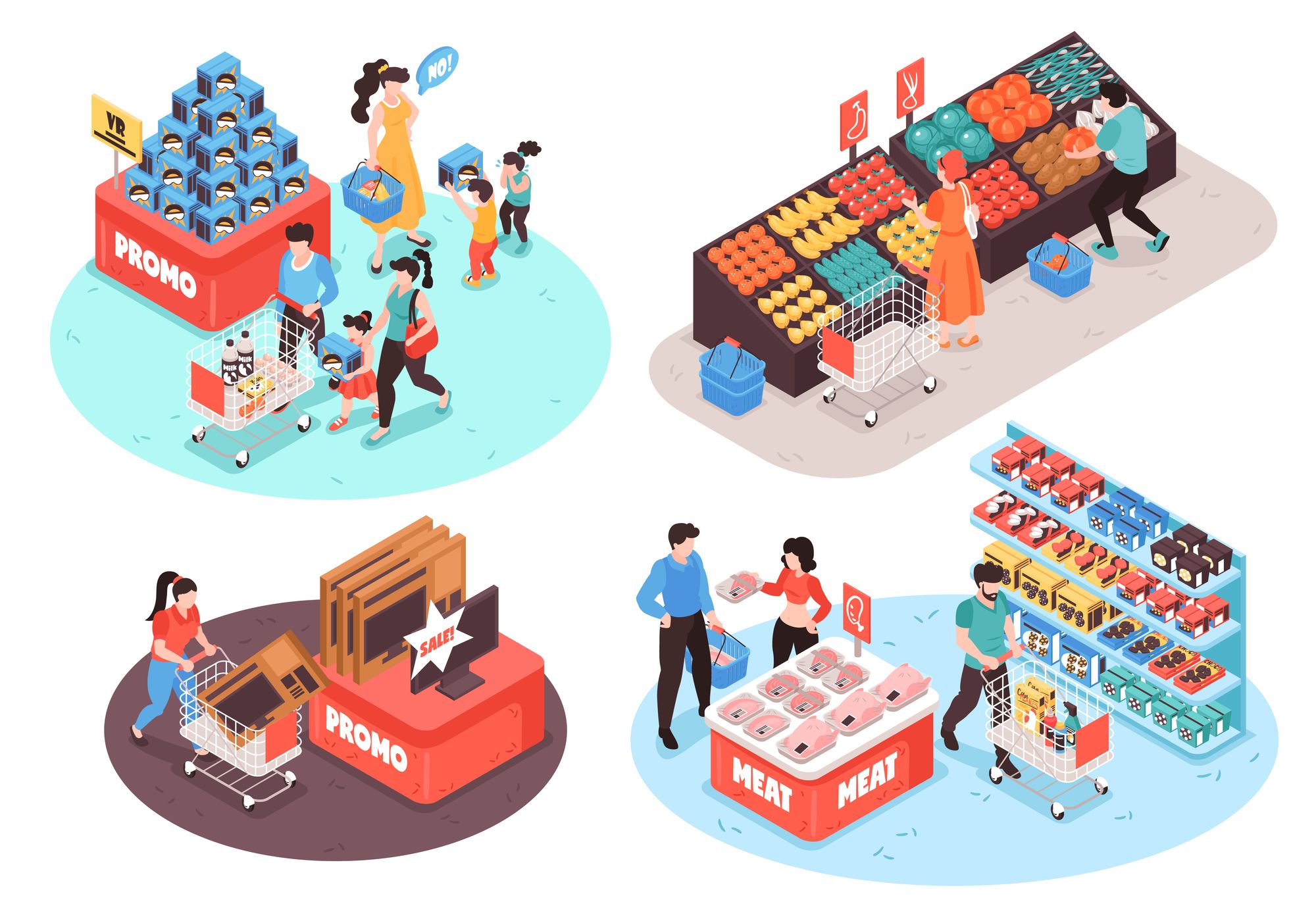 🎓 Definition
The Merchandise Hierarchy is a reporting structure that enables Retailers to track and manage Sales and performances of their products in an organized and structured way.
Merchandise Hierarchy can have multiple levels with the highest level providing an overall Retailer view and then narrowing down to Departments, Categories, and Sub-Categories of products.
🧪 Example of Merchandise Hierarchy Set-up
Typically, the number of product hierarchy levels is 4 or 5 levels. It will depend mainly on the size of the Retailer business, its format, and its assortment strategy.
Most of the Retailers split their Merchandise Hierarchy between Food and Non-Food
It is usually associated with an Identification code to allow a quick search for a specific Department, Category, or Sub-Category.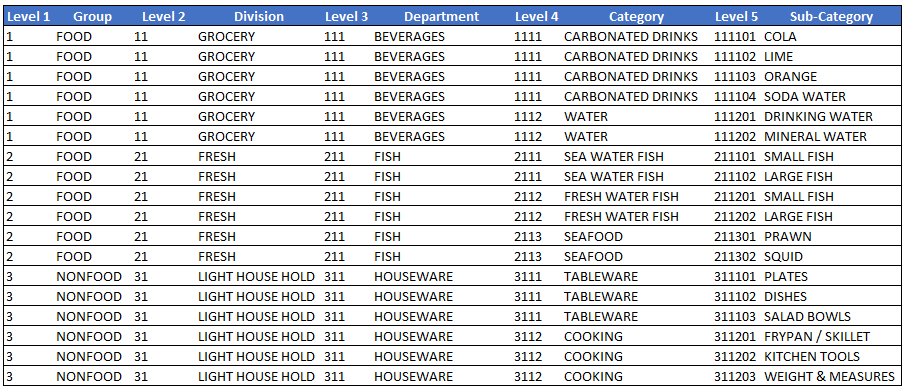 ❓What is used for
Merchandise Hierarchy enables to:
Guarantee an easy choice for Customers.
To control and monitor Assortment by assigning a min and max number of Products by Merchandise Hierarchy level (One Product In - One Product Out).
Store Teams to display products in a logical pattern.
Analyze and monitor the Retailer KPIs such as Sales, Margin, Inventory
Understand quickly where the challenges, counter performances, or over performances are coming from and take fast decisions and set corrective action plans accordingly.
To ensure and monitor Category Strategy sets deliver the expected performances.
📅 Frequency
Reviewing yearly Merchandise Hierarchy is a common practice as New Categories, and Sub-Category might arise and need to be updated.
🎁 Take Aways
Having the correct Merchandise Structure set-up allows the Retailer and its Merchandise Team to have the right reading of their Category performances.  Linked with Customer Analytics Tools it will give another level of understanding to the Category Manager on how Customers perceive and interact with its Category(ies).
---
🖥️ How can I visualize Merchandise Hierarchy in Ariane
Simply select the Filter Icon at the top of the page. Then a menu will appear on your screen. The Merchandising Hierarchy can be viewed in the Category tab.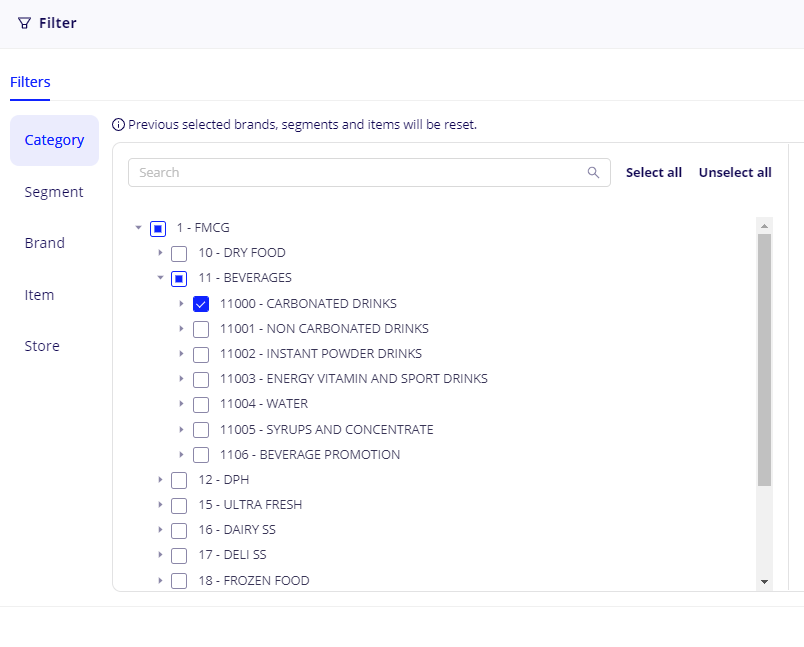 ABOUT HYPERTRADE
Hypertrade is a retail tech company in Category Management and Shopper Behaviors Analytics.
Manufacturers use our platform to manage their multi-retailer data sets and to automate their category management and sales analytics.
Retailers use our platform to improve their Commercial offerings, collaborate with their suppliers and Engage their Shoppers.
Building on Sales, POS & Loyalty data, some of the things we fully automate are:
Brand & Category Scorecard
Brand automatic Diagnostics
Range Optimisation
Promotion Planning & Forecasting
Shoppers baskets analysis
Automate your Business Plans with Hypertrade. Explore!
---
---