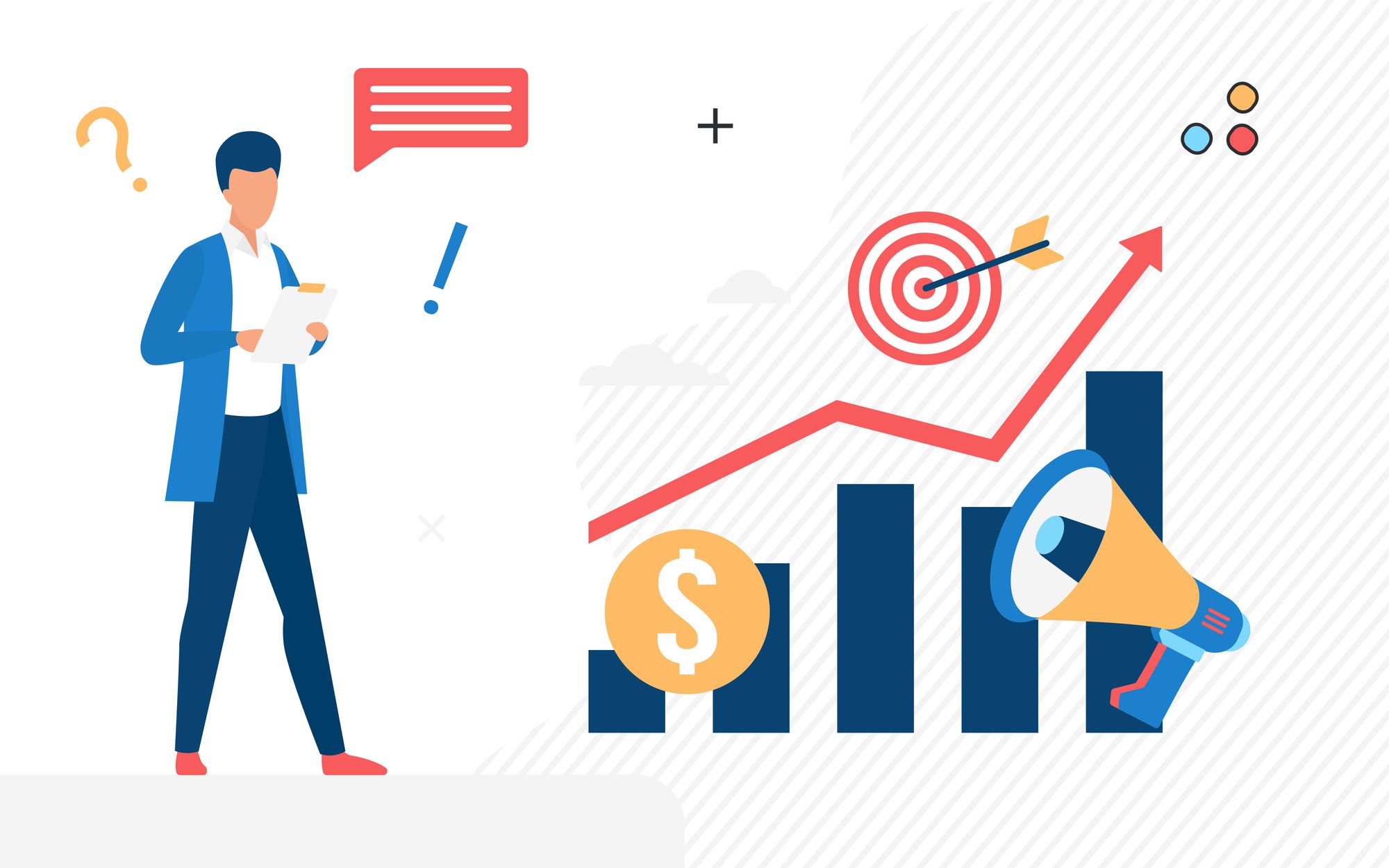 🎓 Definition
Sales forecasting is the process of predicting future sales for an existing product or new product. It is an essential tool for Retailers, as it allows them to make informed decisions about inventory management, promotion planning, and pricing.
There are a number of challenges that Retailers face when it comes to sales forecasting. One challenge is the lack of time and expertise. Retailers often do not have the time or resources to collect and analyze the data needed to make accurate forecasts.
🧪 Example of Sales forecast
Let's say a Retailer is planning to launch a new line of coffee mixes. They can use sales forecasting to determine how much product to order and when to launch the product. By forecasting demand, the Retailer can avoid stockouts and overstocks.
The Retailer could also use the forecast to plan promotions for the new coffee mixes. For example, if the forecast shows that demand is likely to be highest during the holiday season, the Retailer could run a promotion during that time to boost sales.
💡Sales Forecast Process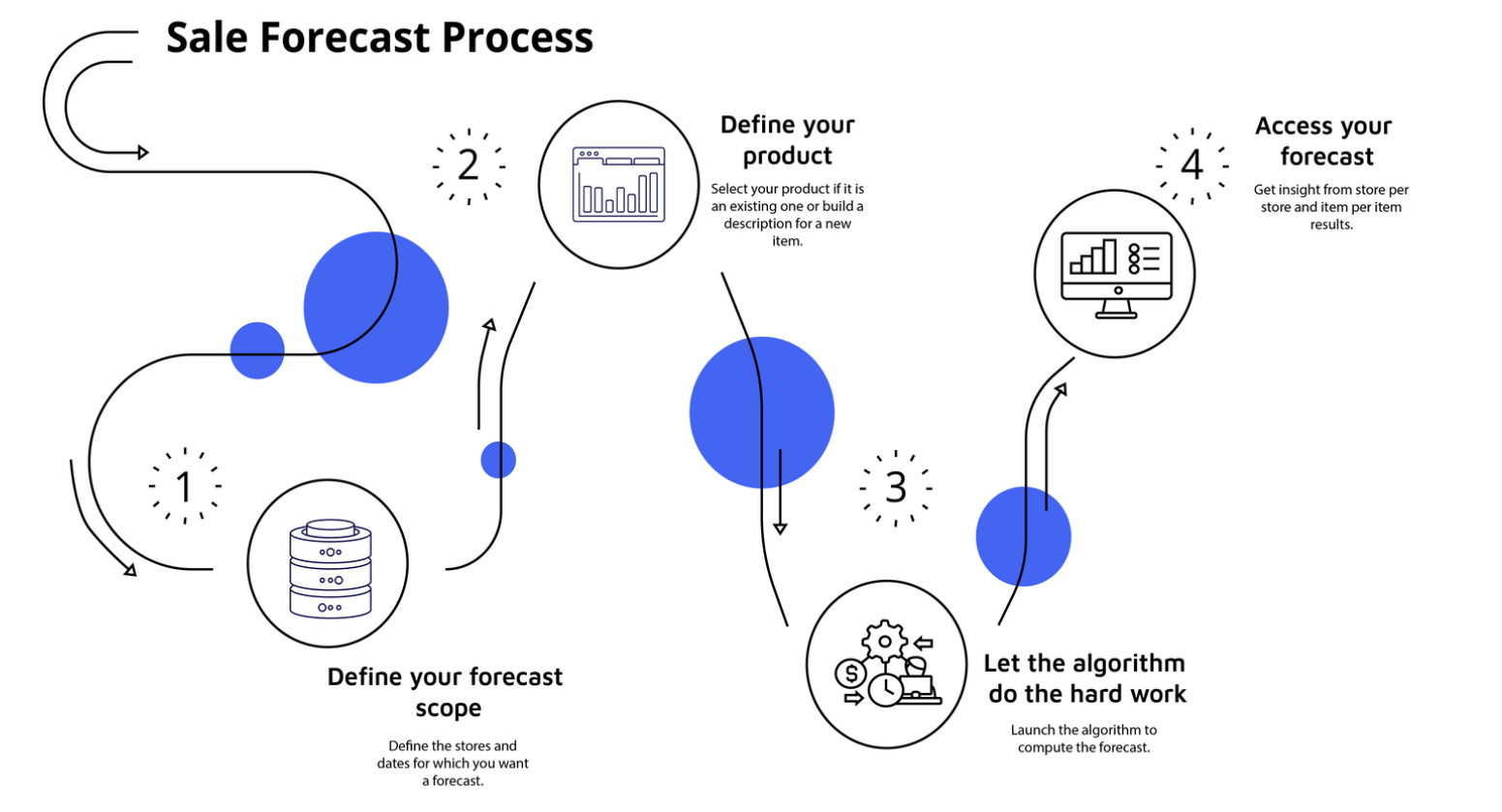 💡Working principle for Sales forecasting
Existing Product
Trend, seasonality, and special events computation​: For each product, the sales trend is computed as well as the sales weekly, monthly, and yearly seasonality and the sales response to special events such as national holidays.
Global prediction​: The forecast is made using previously fitted components and projecting them into the future. The name of the algorithm used is neuralprophet, a declination of the well-known prophet forecast model (designed and used by Facebook).
Store-per-store prediction​: The forecast is multiplied by each store's share of sales in the item's category to get a store-per-store prediction​.
New Product
Look-alikes for new products​: For new products, the same approach is used but using similar product behaviors instead. Similar products are found in the given category, price, brand, and size data.
Forecast for look-alikes​: The forecast is then computed for these similar products.
Average​: The average from these forecasts is taken as a prediction.
❓The benefits of Sales forecast include:
Optimal strategy planning:​
Adapt your inventory management and promotion planning to the specific buying patterns ​of each product​.
Automatically manage the launch of new products​.
Improved customer experience:​
Avoid out-of-stocks​.
Better prices given customer demand for each SKU​.
New products to match customers' demand​.
Time-Saving and Efficiency:​
Leverage Machine Learning expert algorithm to save 100's of hours​.
Build several scenarios for new products and choose the optimal one.
---
🖥️ Make it happen in Ariane
How to access Sales Forecast in Ariane
Step 1: Create Scenario - Build Your Scope by selecting Category, Brand and Store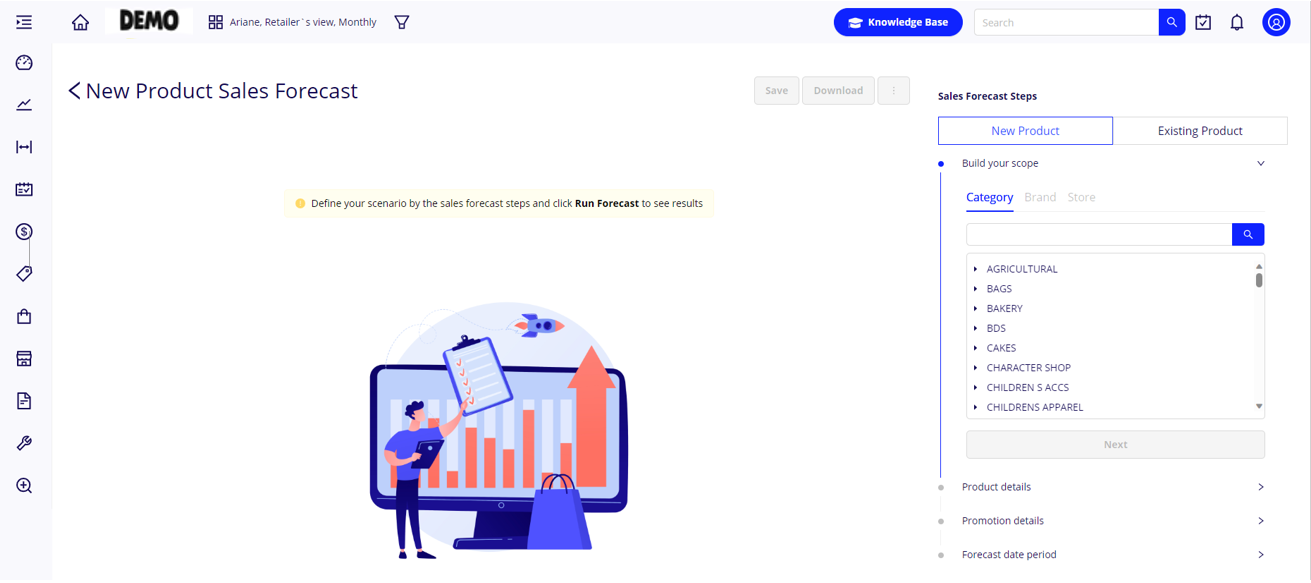 Step 2: Create Scenario - 1. Specify product details (Name, Price, QUOM)​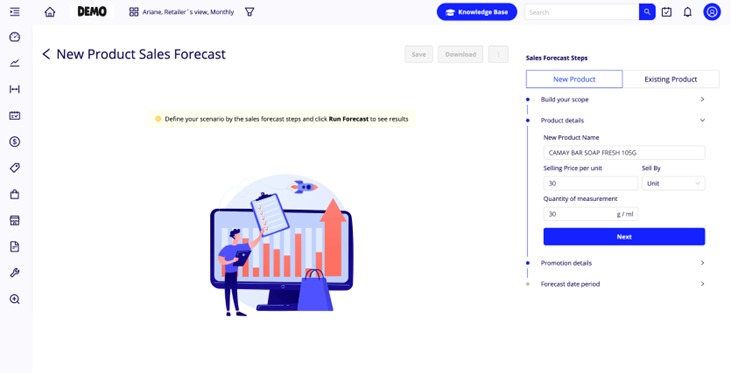 Step 3: Create Scenario - Promotion details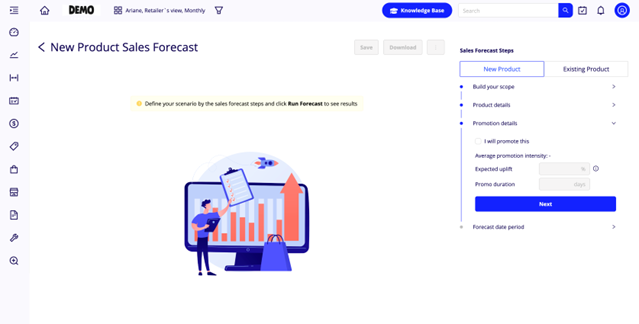 Step 4: Create Scenario - Forecast date period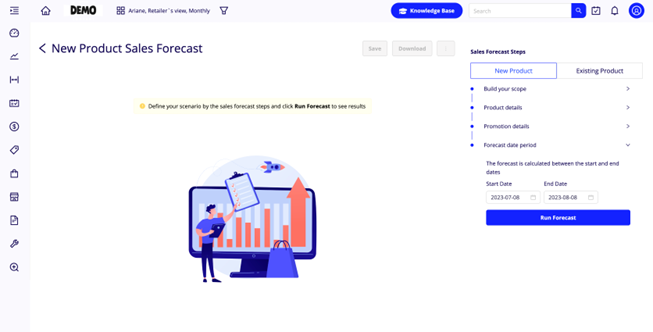 Step 5: Click "Run Forecast" and here you are. The result will display forecast graph weekly, store per store or by city, by channel.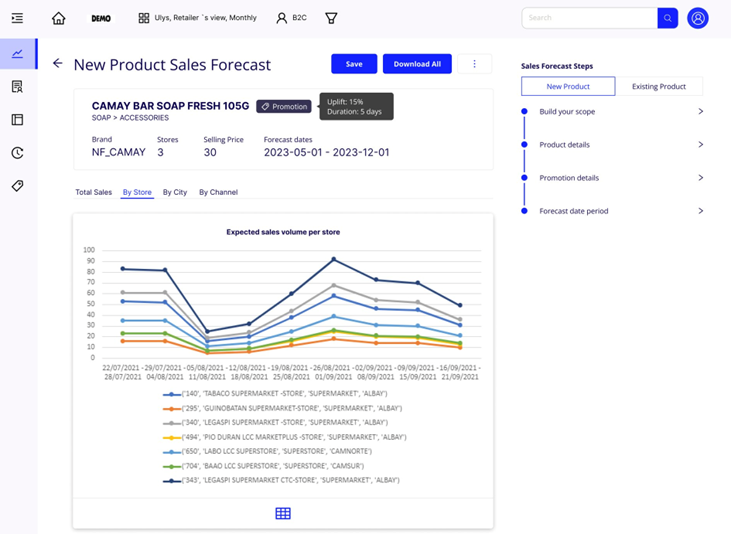 ---
---